Overview
In the midst of a brand crisis and increasing competition for top talent, Boeing was looking to shine a light on their longstanding effort to foster an inclusive workplace for LGBTQ employees.
Initial Scope
The project launch would coincide with Boeing's presenting sponsorship of the 2019 Out & Equal Workplace Summit in Washington, DC. This gave us less than six weeks to ideate, design and build on a budget less than the brand typically pays to air a single television ad.
Our target audiences consisted of current and potential Boeing employees as well as Boeing's corporate network, which includes industry leaders, social media followers and the communities in which the brand has a major presence. 
My Role
As creative director, I closely collaborated with our client, account executives and strategists to align on strategy and guiding principles to aid in ideation.
I then directed a multi-disciplinary team of writers, art directors and environmental designers while also contributing to design, copywriting and presenting to key stakeholders.
In the production phase I worked with creatives, project managers, production artists, external vendors and media partners to ensure successful implementation and installation of our assets, materials and deliverables.
---
The Goal
Turn skeptics into believers of Boeing's sincere and ongoing commitment to inclusion.
---
The Process
A Collaborative effort to Uncover and empathize
Client stakeholders were invited to our first work-session, where we put thought against a list of questions, thought-starters and guiding principles. Our goal was to both empathize with our audience and relate to the most inclusive aspects of the Boeing brand.
Questions & Thought-starters
A series of prompts were directed to our client stakeholders, helping to uncover facts and stories that would resonate with our audiences.
Guiding Principles
After an exhaustive search for the most inspiring and applicable corporate inclusion campaigns we aligned on several guiding principles to help set expectations and avoid well-worn clichés.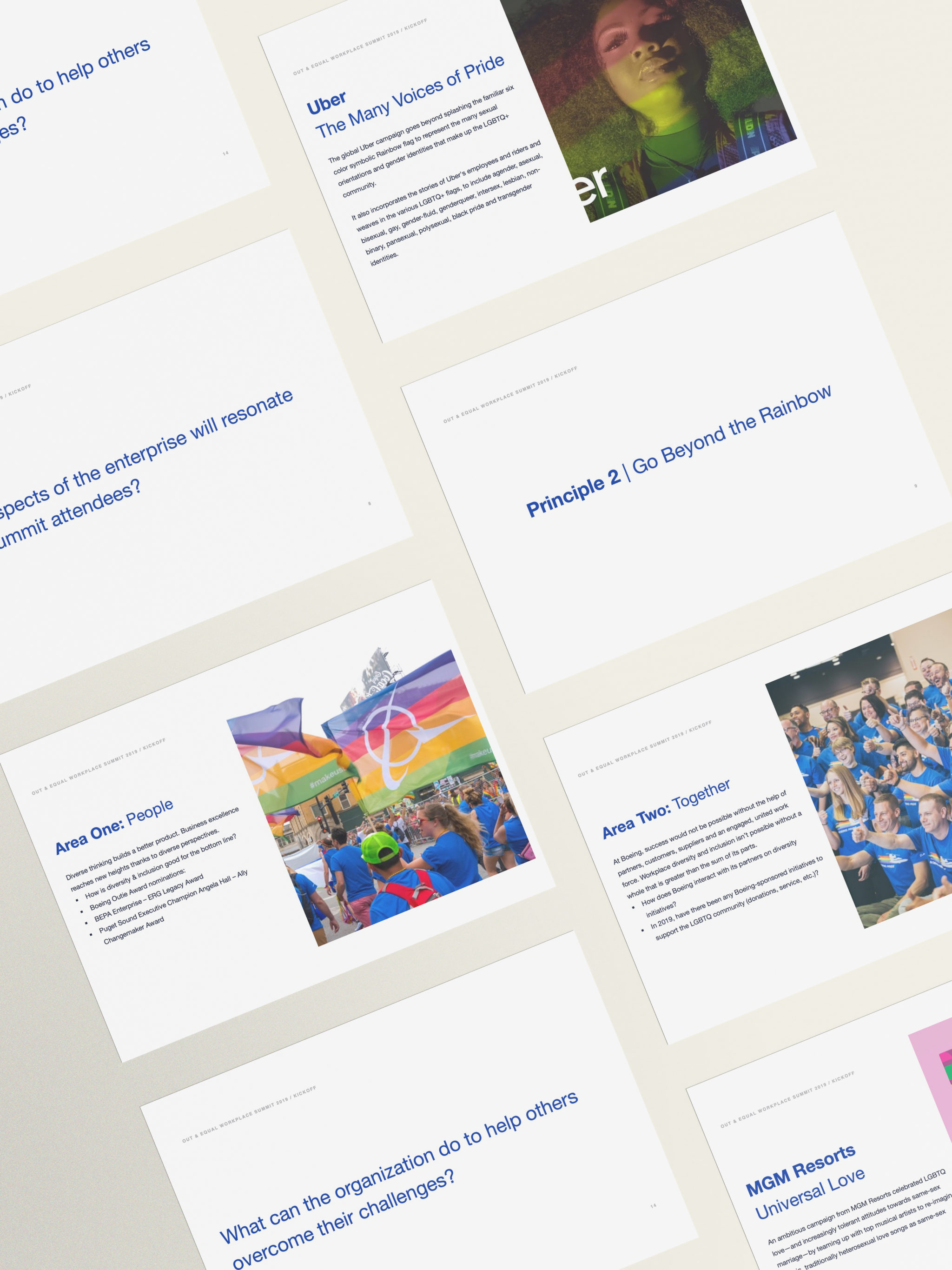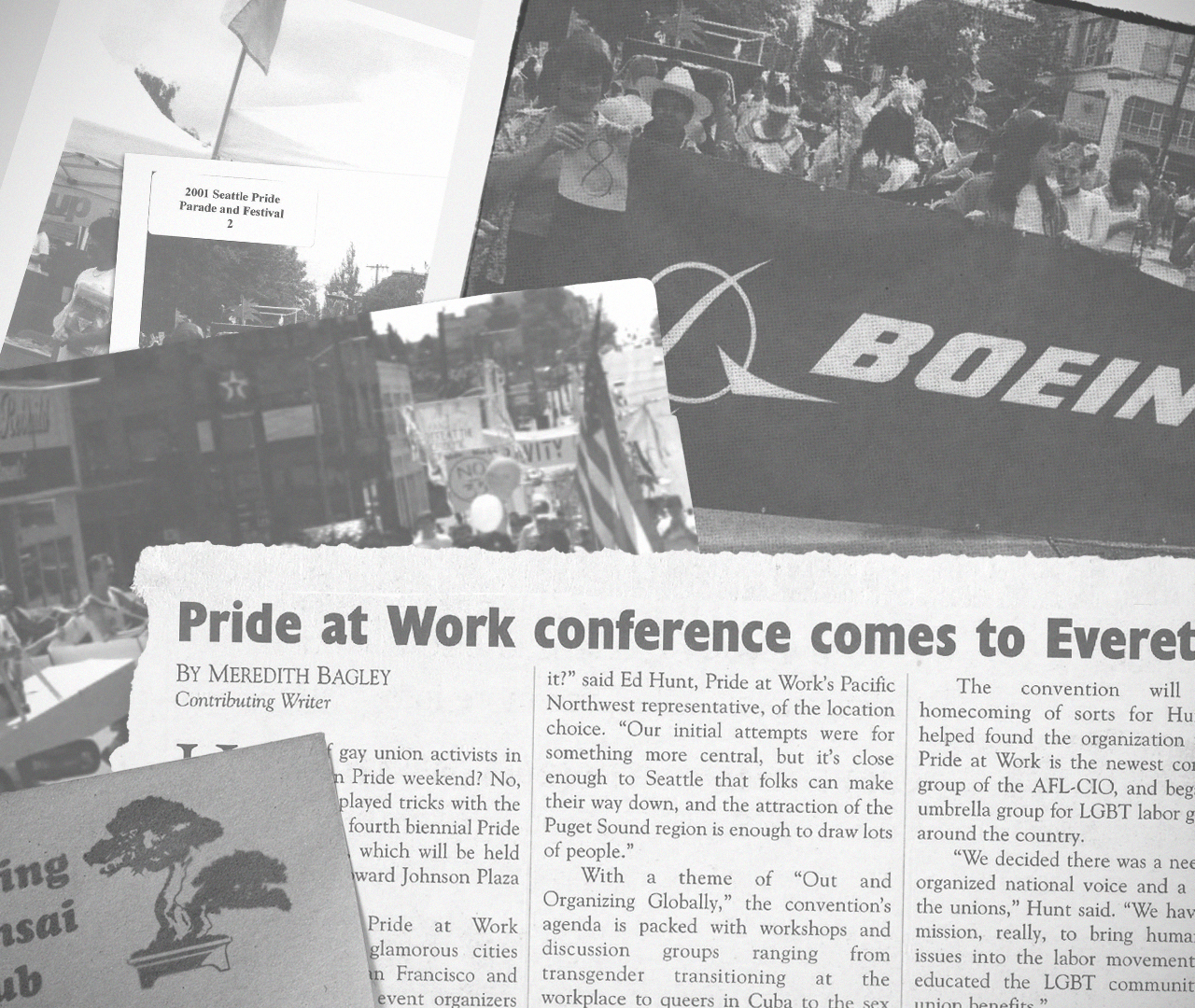 "Unlike anything the brand has done before"
Several concepts were brought forward and refined, but one story continually caught our imagination. It was true to the brand's values and honest about the organization's transformation. It was aslo unlike anything the brand has done before.
Unable to form as an official organization due to company policies at the time, a small group of LGBTQ+ employees first met in 1989 under the pretense of a recreational Bonsai club. Over the next thirty years the club would slowly evolve into the Boeing Employee Pride Alliance, the largest employee group within the organization.
To celebrate the club's 30th anniversary and its unquestionable impact on the organization, the Boeing Bonsai Club would be revived at the 2019 Out & Equal Workplace Summit.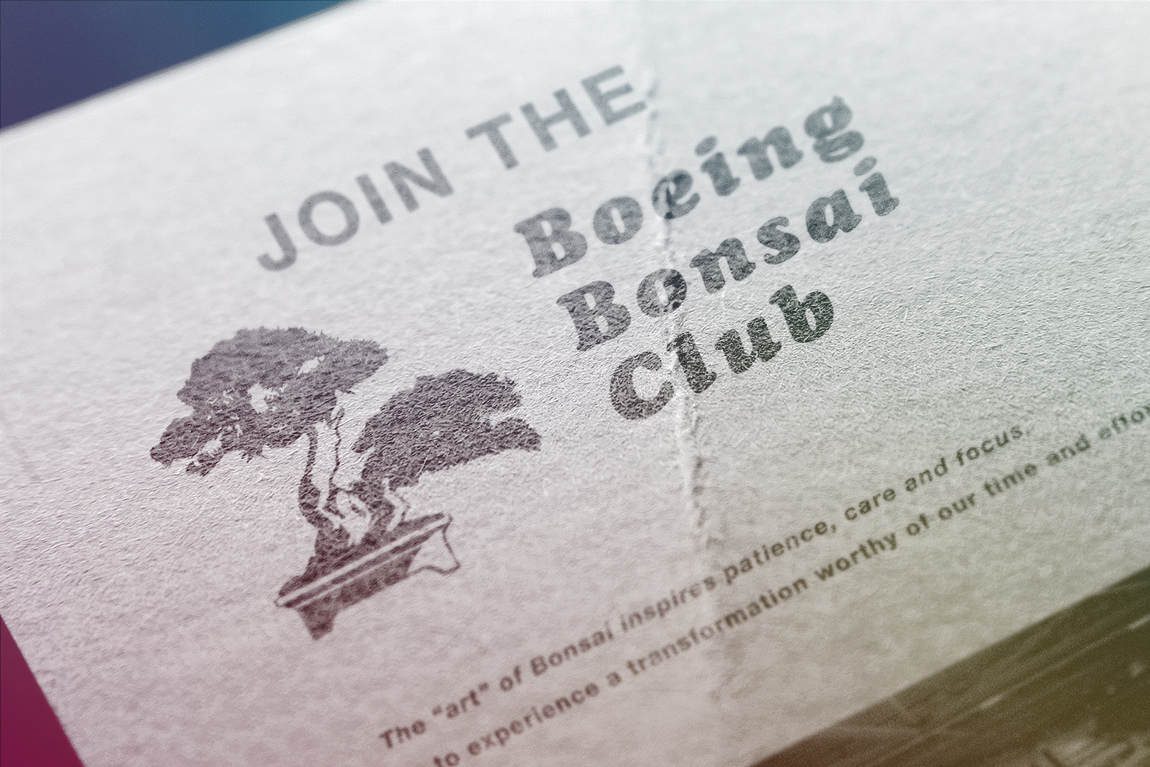 The Execution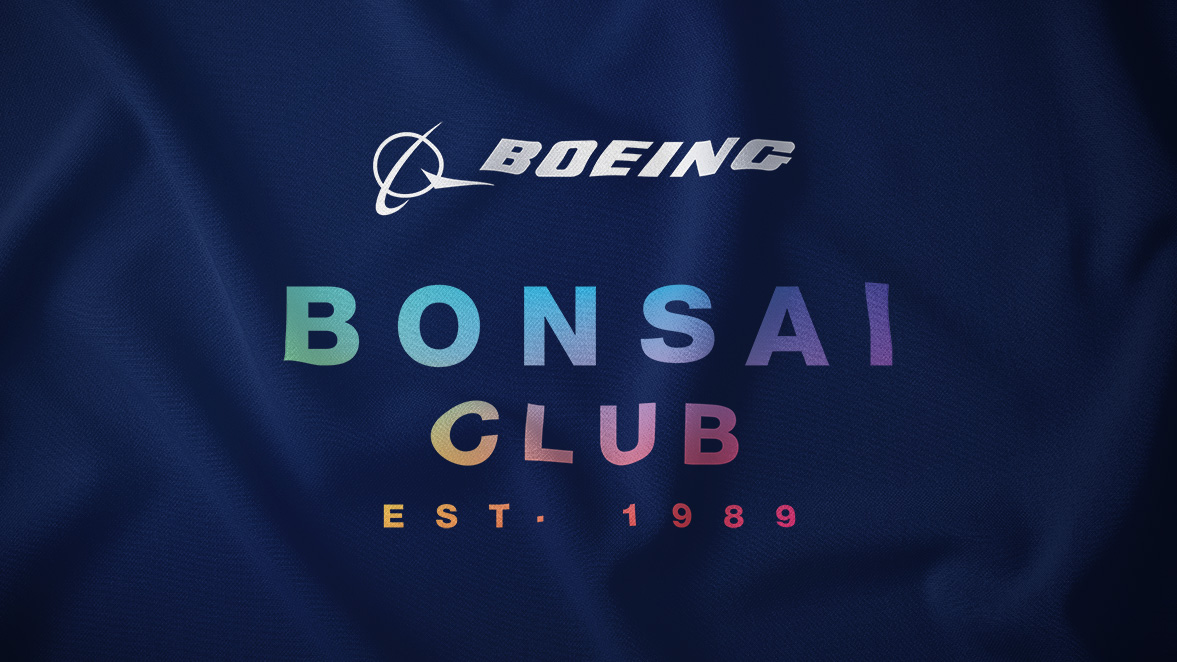 We leveraged our deep understanding of the brand to bring this unique story to life while reflecting existing brand behaviors and Boeing's visual identity.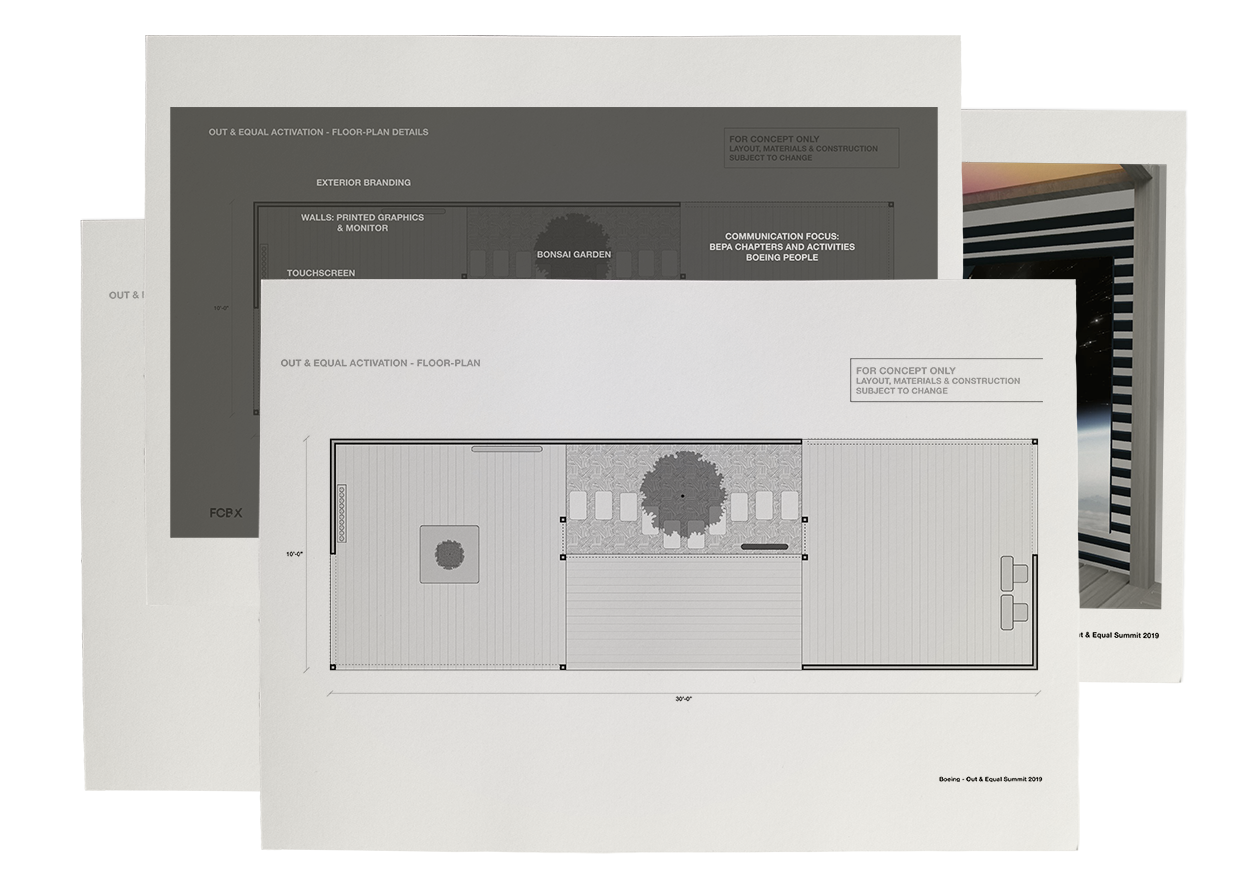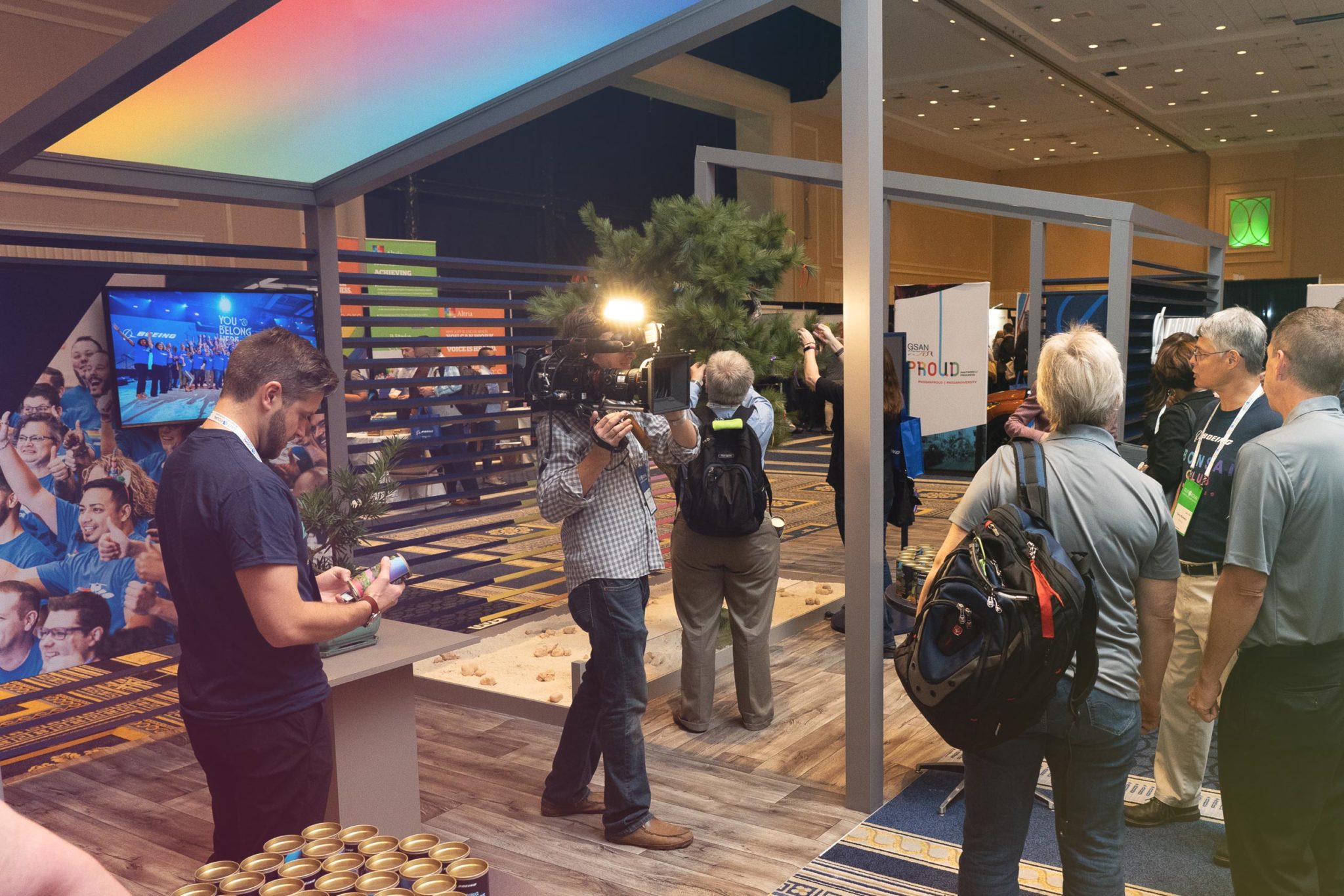 a space to engage, learn and BE INSPIRED
The activation space was Boeing's epicenter for attendees to discover the origin story behind the organization's designation as a champion of workplace equality. As part of the design we created a visitor journey and run of show for the duration of the four day event. Planned activities, giveaways and interaction with brand ambassadors helped generate high-traffic and participation on-site and online.
Organizational milestones were outlined on the walls of a custom designed Bonsai garden.
Attendees had the opportunity to tie colorful ribbons of support on the branches of a large Bonsai tree, transforming it into a beacon of pride and progress.
Boeing employees and Bonsai experts instructed attendees about the art of Bonsai and how, like tranforming a company's culture, it requires care and focus.
Attendees walked away with canned Bonsai trees to plant at home. Each tree came with information about the club and brand.
Social media livestreams and updates were "broadcast" from the activation space, giving those not at the event the opportunity to learn and participate.
Using an onsite kiosk potential employees were able to sign up on Boeing's career website to receive updates and future job opportunities.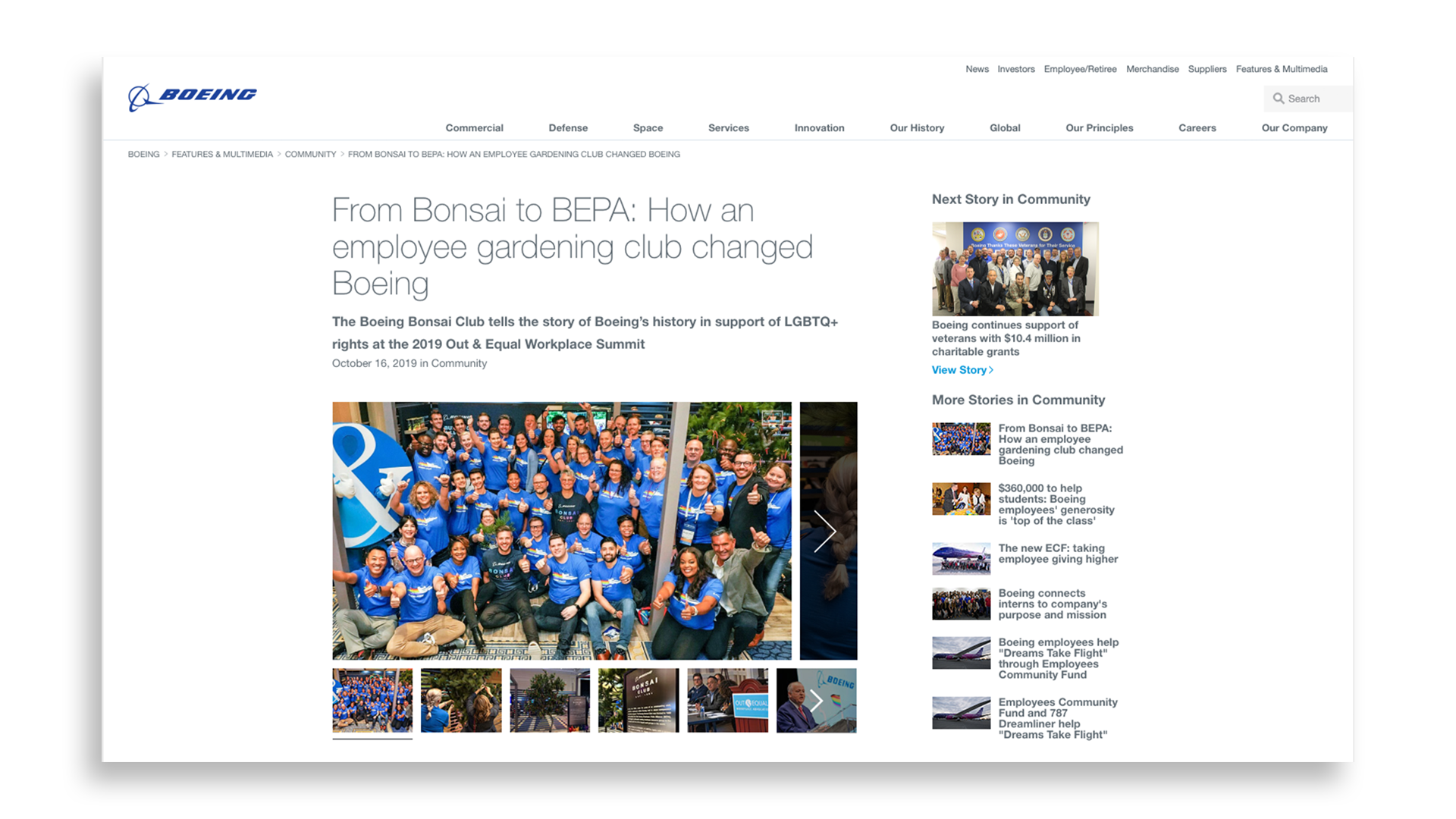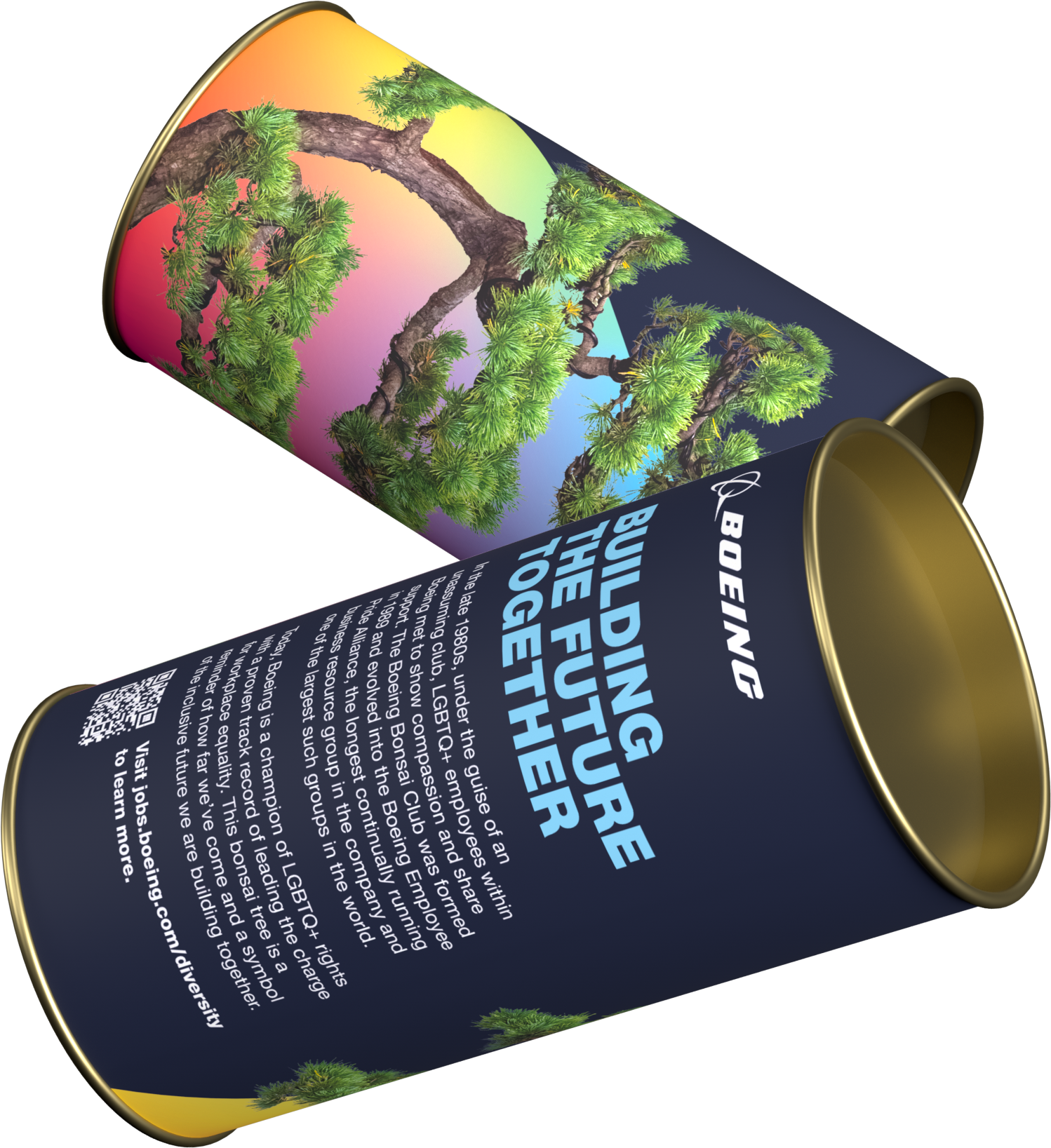 Outcome
Approximately 5,000 attendees passed by, with many of them stopping to interact. Employees from other companies, including direct competitors visited the activation space and signed up to be alerted of employment opportunities.
Thousands more learned about the story from a live walkthrough on social media and posts shared by leadership at the event or speeches that retold the Bonsai Club story.
In 2020 the story would continue to grow with plans to make the Boeing Bonsai Club story central to the organization's pride initiatives.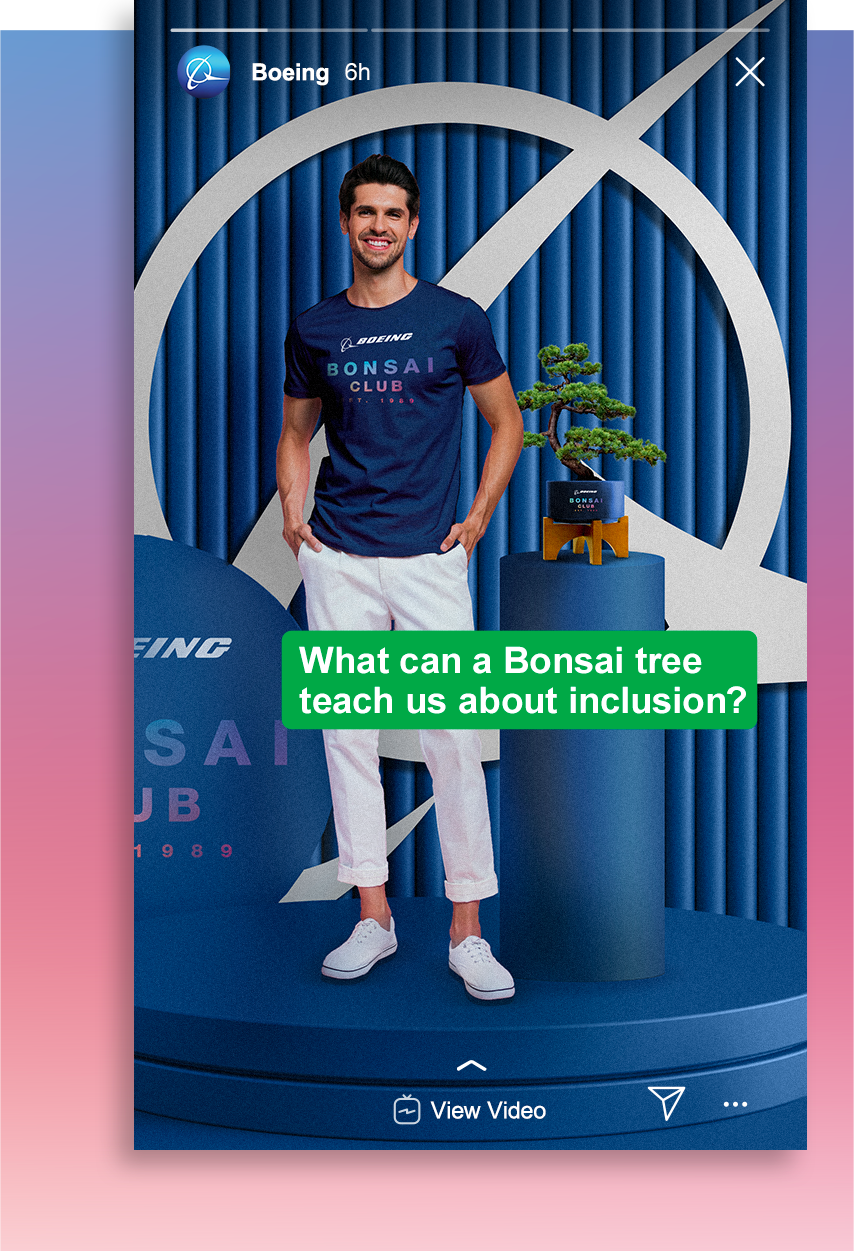 The pandemic altered plans for 2020, with several tactics, hopefully debuting in 2021.
Thanks in part to the effect this platform has had on the organization, it continually unfolds in new ways, demonstrating Boeing's ongoing commitment to inclusion and equality.