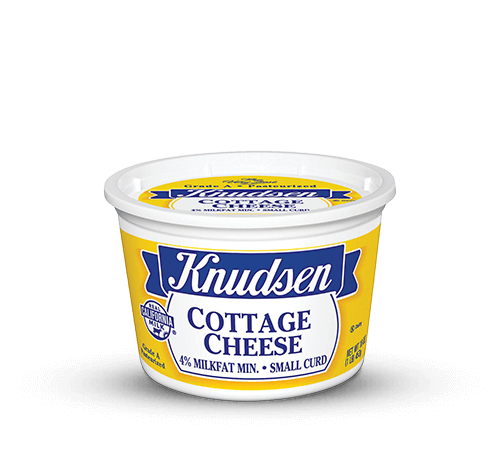 With increased competition from competitors and private label brands, Kraft-Heinz's Knudsen brand desperately needed an update that would allow it to better align with the needs and expectations of today's consumers.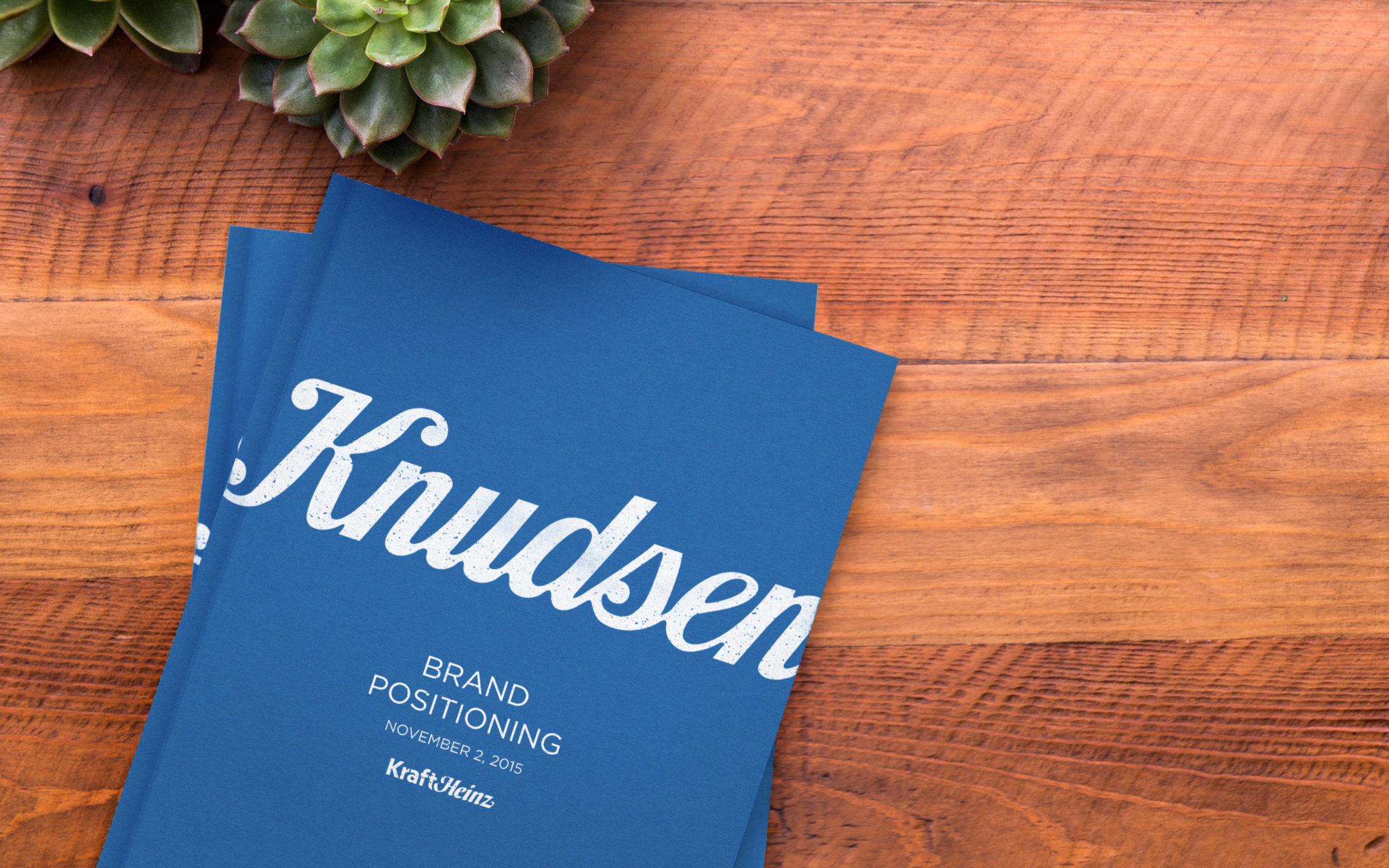 Inspired by its signature sour cream and cottage cheese made from fresh, pure California dairy milk, Knudsen was repositioned with a vibrant personality, brand platform and recipe strategy that inspires consumers to appreciate little moments from the first bite to the last.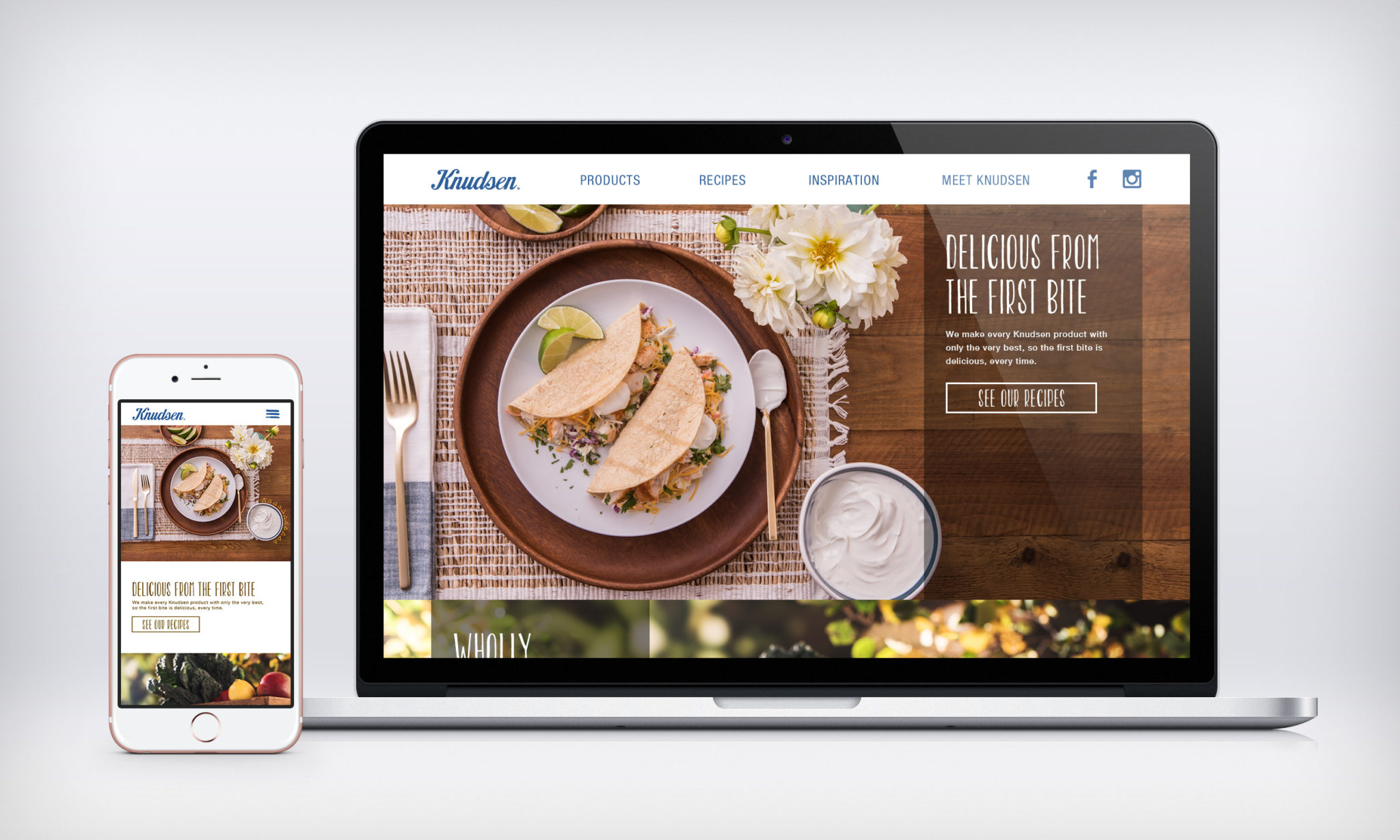 The brand platform, Delicious From the First Bite, came to life in a fully-responsive website and vibrant tabletop photography.
The site included the brand's story, nutritional information and recipes featuring an exciting medley of flavors–all made with fresh, hand-picked or in-season ingredients that compliment the product.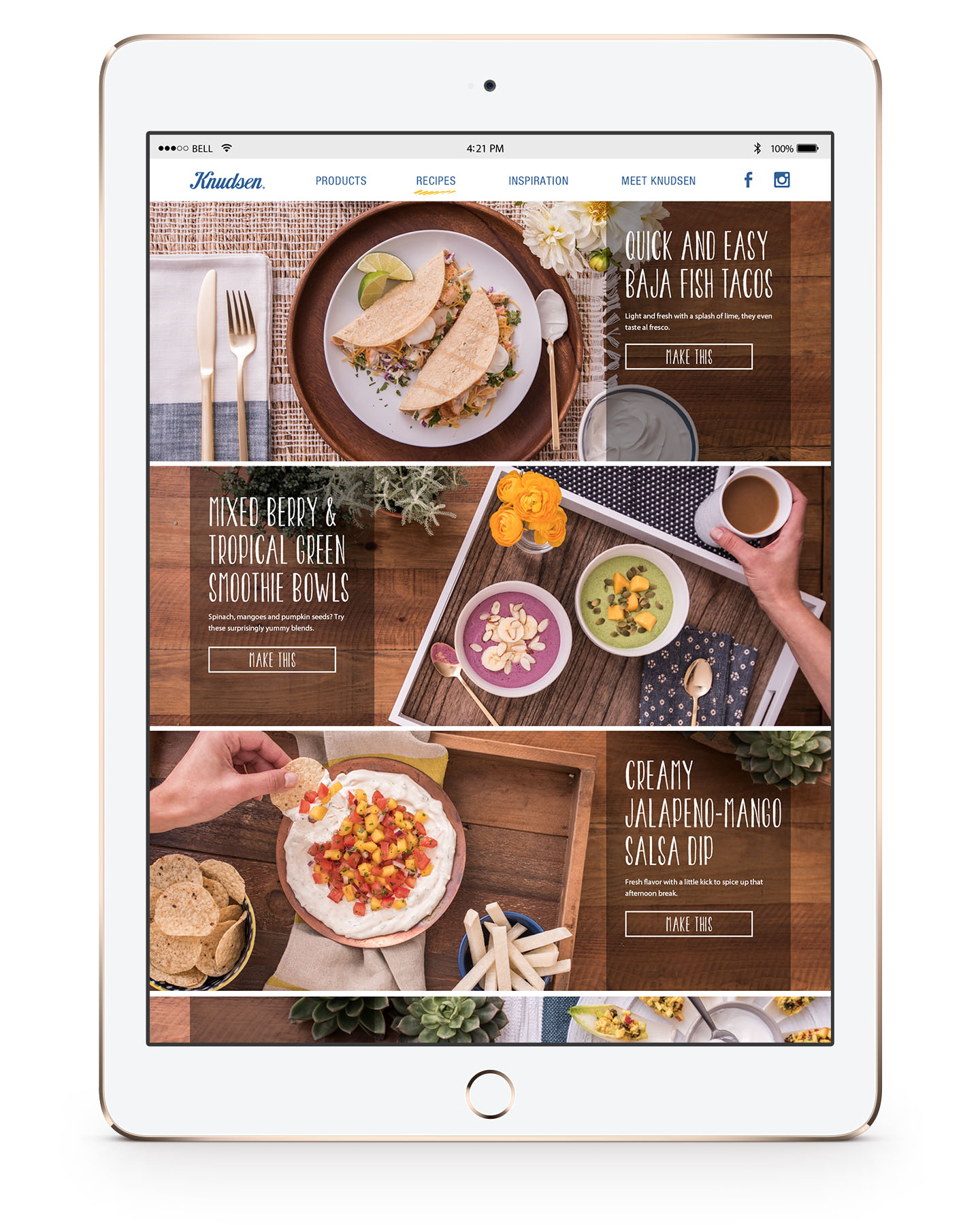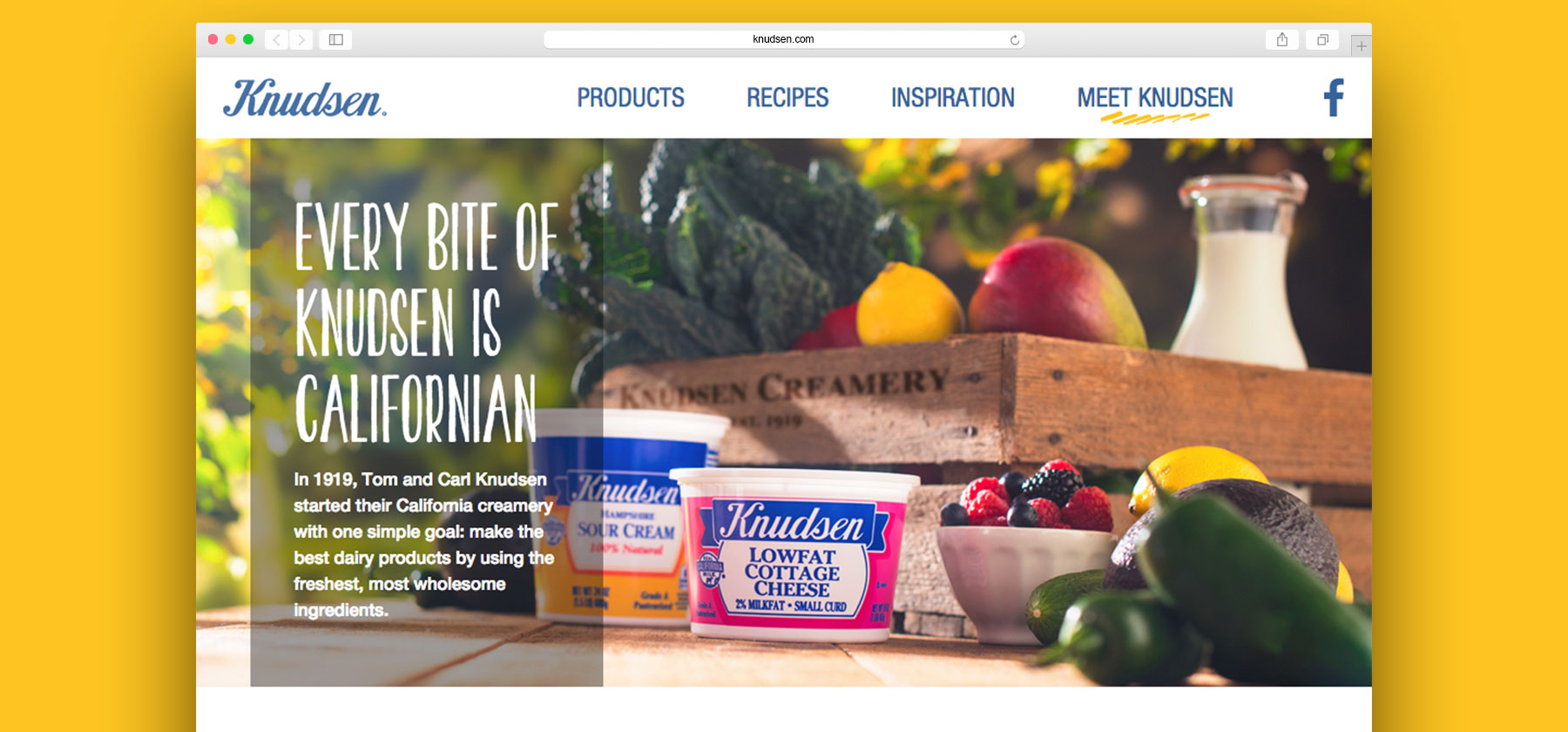 Bite-sized social media content, enticed consumers with quick and easy recipes, fun ways to engage with the brand and exciting new uses of the product.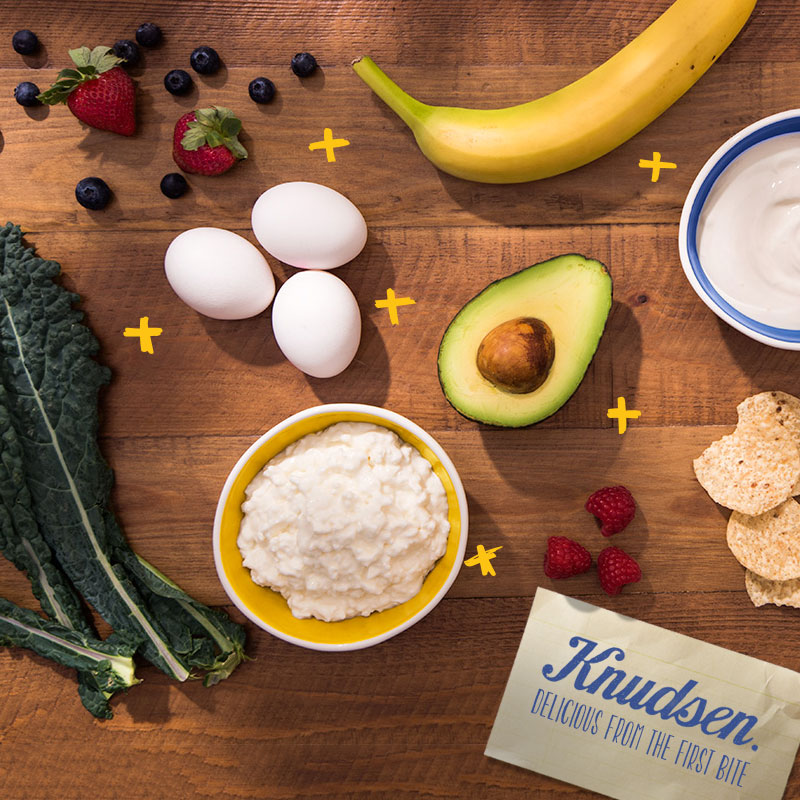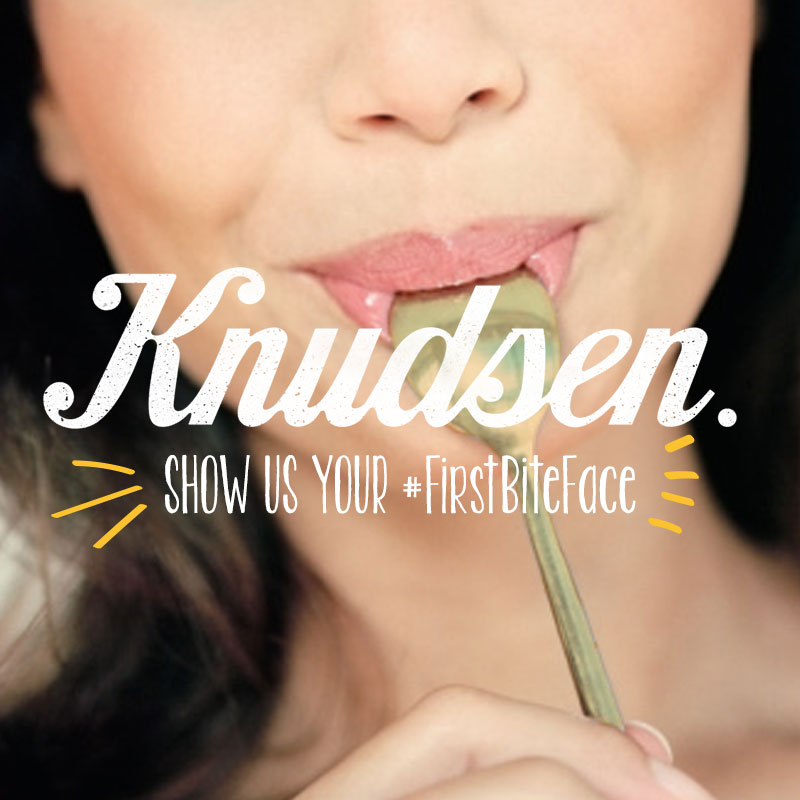 There's nothing quite like that first bite. Inspiring consumers to be mindful of that moment helped reinforce Knudsen's ability to easily make a snack or meal go from good to delicious. Reconnecting with the brand's California roots helped strengthen its relationship with consumers throughout the West Coast.