The pressures put on athletes in high school and college sports can be intense.
74% of college students on a varsity athletic team report going through hazing.
More than one in three males and 15% of females agree that "when all is said and done, it's more important to win than be considered a good sport"
77% of males aged 18-25 say that PED use in pro sports puts pressure on young athletes to use them.
Despite all the growing pressures and negative headlines, New Balance believes that athletes and sport can be a force for good—in athletics and beyond. That's why, as the company launches its new brand platform, "Fearlessly Independent Since 1906" it calls on all New Balance athletes to step up, take a risk and hold themselves to a higher standard.
With help from Eastbay, a direct mail supplier of athletic footwear, apparel and equipment to amateur athletes throughout the county, New Balance introduces THE CODE— an opportunity for New Balance athletes to be recognized and rewarded while holding themselves to a higher standard of conduct and competition.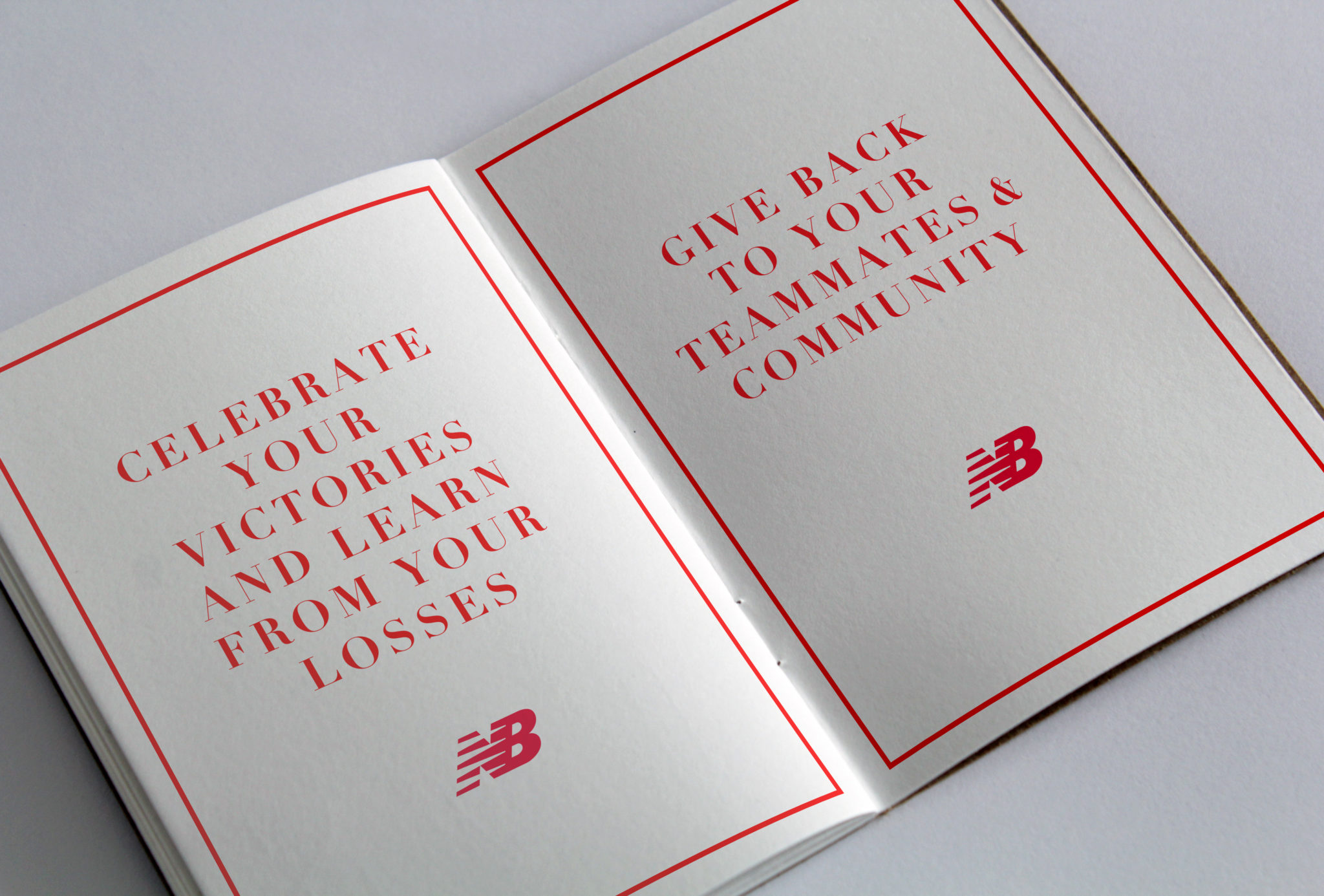 ACTIVATION LAUNCH
On National Signing Day (February 7th) team NB athletes will kick things off by signing the Code and ask others to do the same. Everyone who signs will get a special discount to use on New Balance gear on Eastbay.com.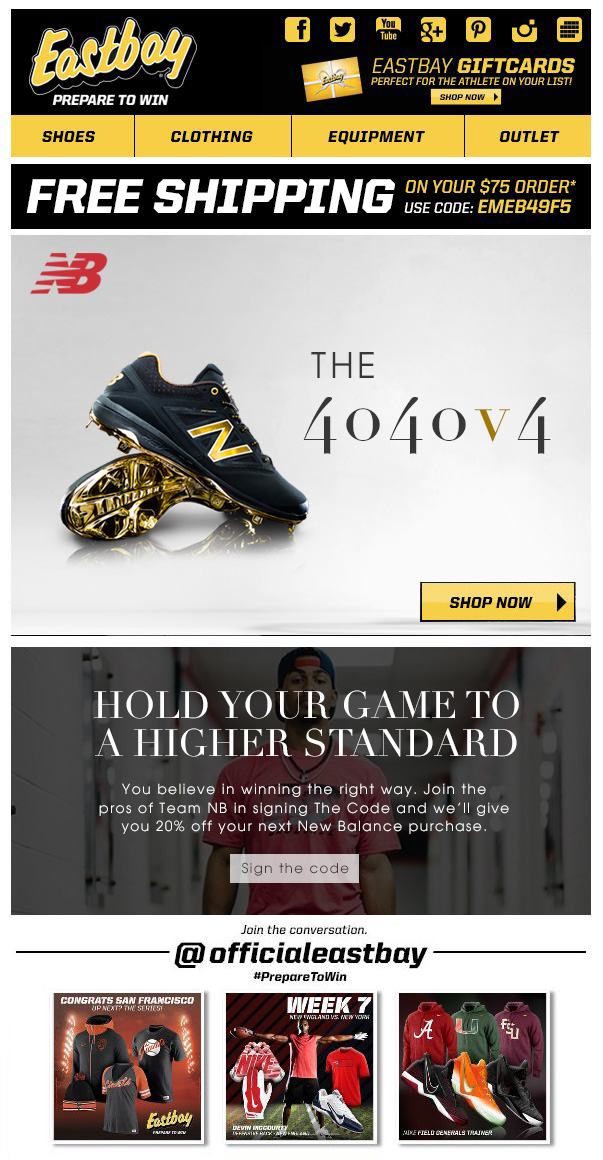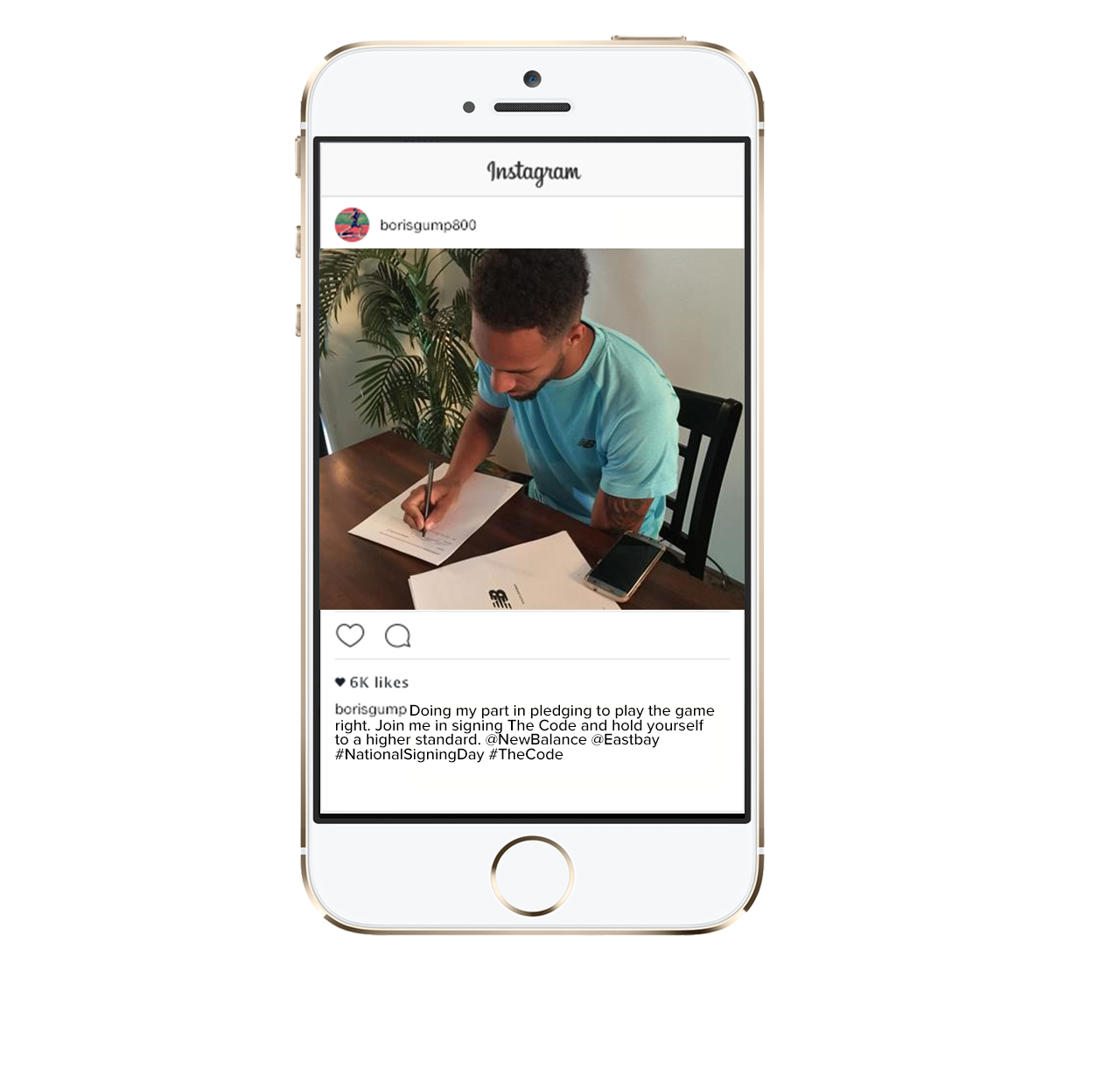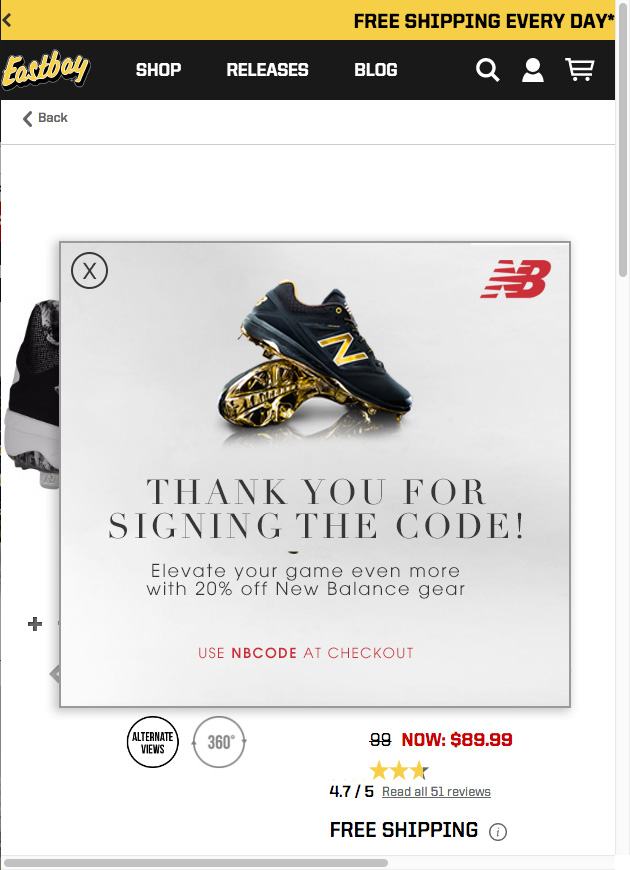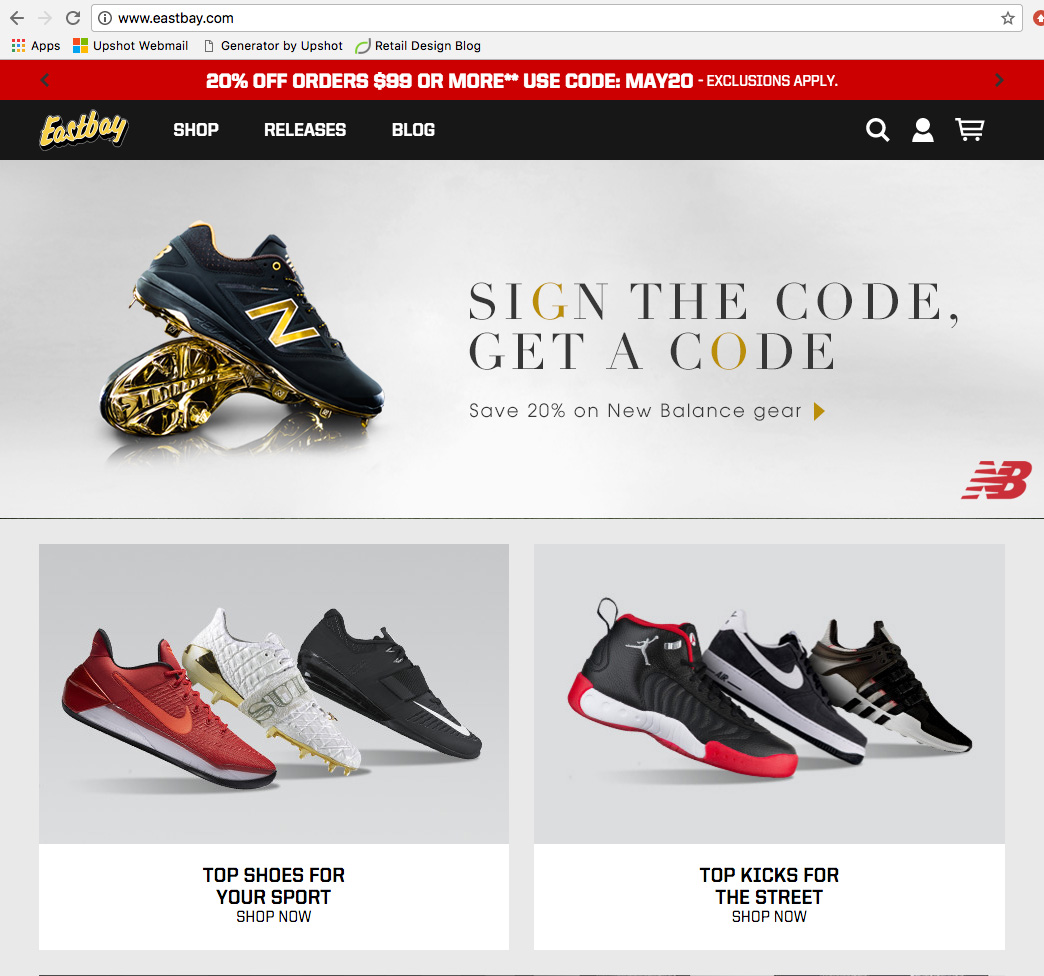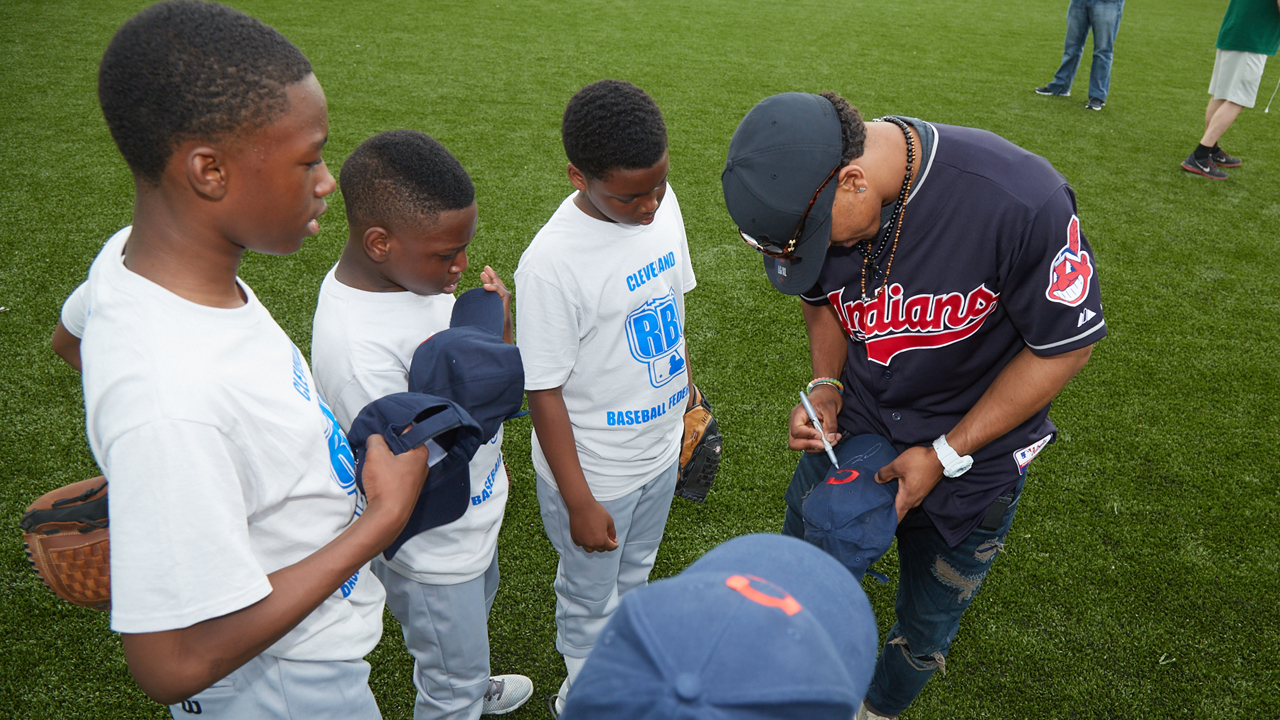 Events & Clinics
New Balance will also partner with sports clinics, like IMG Academy, where student athletes will receive special instruction and advice from pro athletes like New Balance's own Francisco Lindor.
Philanthropy
To foster ongoing relationships with on a local level Eastbay and New Balance will partner with local high schools, motivating their athletes to sign
THE CODE
and be rewarded with free equipment and inspiring murals for their school.
Whether you're an all-star shortstop in "The Show" or a high school sophomore with dreams of making it to the big leagues, when athletes put on the Fresh Foam Lazr or 4040v4, they'll have the full support of New Balance to embody the same fearlessly independent spirit that fuels the brand.